What is it about the Michigan Republican Party that makes it such a breeding pen for anti-gay nutcases?
Mary Helen Sears, Michigan's 1st district vice-chair of the Schoolcraft County Republican Party, is running for a seat on the Republican National Committee and wants you to know that she's not one bit happy about the fact that young conservatives are increasingly supportive of marriage equality.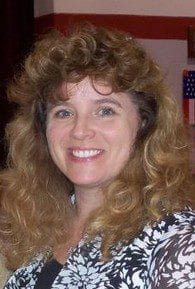 In an article titled "End of the GOP?" Sears writes:
Today, we are seeing those who learned well the lessons of their left leaning teachers and a society who promotes a me-ist mind set. Our young Republicans want us to put away the old thinking of Marriage and Life. Adopt a more open attitude, accept who they are, stop the hate speech, blah, blah, blah. Yes, they have learned their lessons well. The problem is it was the wrong lesson.
Marriage is a covenant between a man and a woman. It is a reflection of God and his Church. The promise that when this horror show we call life is over, we will once again be reunited with the God of this Universe. The joining of two men or two women is a perversion of this Covenant and a direct affront to God. Satan uses homosexuality to attack the living space of the Holy Spirit, which is the body of the person.
Sears then cites the standard "homosexuality=abomination" Bible verses before continuing:
How then can we as Christians stay in a party that adopts Homosexuality into the fabric of the tent. I say we cannot. Homosexuals make up less than one percent of the total population. They must prey on our children to increase their numbers. Why then, would we, as a party, entertain this perversion? We as a party should be purging this perversion and send them to a party with a much bigger tent.
You can read the vile column in full HERE if you feel so inclined..
[via Jezebel]