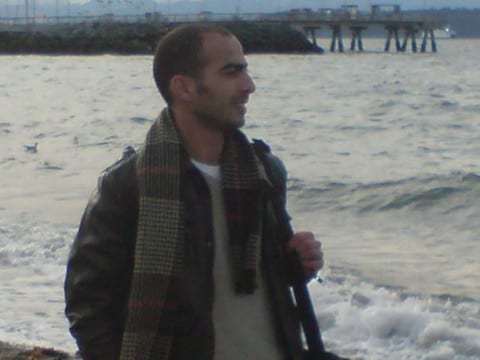 Musab Mohammed Masmari — the 30-year-old suspect arrested for New Year's Eve arson at Seattle's Neighbours gay nightclub — has pleaded guilty. His plea agreement could get him anywhere from five to 20 years in prison.
The Seattle Times provides more details about how Musmari committed his crime:
Police say that Masmari avoided a security check at Neighbours by entering an adjacent bar called Therapy Lounge. He then passed through an interior door between the bars into the two-floor dance club and was seen on surveillance footage walking around with an object that appeared large enough to contain a 1-gallon gas can, according to the state charging documents.
Masmari allegedly fled the club within seconds of flames first appearing on the footage, the papers say. Club patrons and a bartender quickly doused the blaze with a fire extinguisher.
There were more than 750 people inside the club that night, authorities said.
Assistant U.S. Attorney Todd Greenberg — supervisor the Joint Terrorism Task Force handled the case— suggesting that hate-crime and terrorism may be mentioned as part of his motives during his sentencing hearing on July 31.
Dominic Holden, the openly gay reporter for The Stranger, provided a timeline of the investigation leading to Masmari's arrest. Police identified Masmari carrying a large container of gasoline from nightclub footage. He was at Sea-Tac airport trying to escape to Turkey with his worldly possessions when police apprehended him.