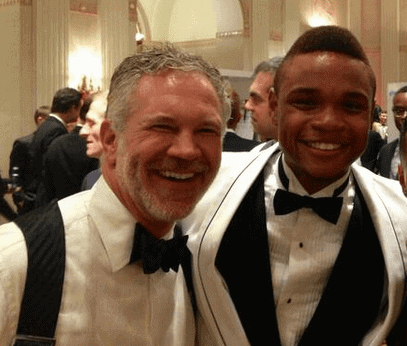 E! News is reporting that Derrick Gordon, the first openly gay NCAA Division One male basketball player, is now dating former CSI actor Gerald McCullouch. The two were photographed together at the GLAAD Media Awards in New York over the weekend (and smooching on the red carpet).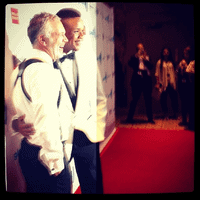 The 47-year old actor told the outlet that he first connected with the 22-year-old University of Massachusetts player years ago on Twitter.
"Through the years I've encouraged him to lead an authentic life and tried my best to offer as much objective support as possible," said McCullouch
The two met in person for the first time last month, with McCullouch saying there's "certainly a spark" between them, adding, "I'm very proud of him and think he's an engaging, courageous, and handsome young man."
(photo via Instagram and Twitter)