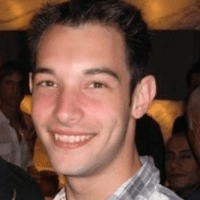 A 25-year-old Phillly man was murdered last week after driving to Chester, Pennsylvania to meet a man he had contacted through Grindr.
Dino Dizdarević's body was discovered early Thursday. He had been strangled and, according to Delaware County District Attorney Jack Whelan, sustained "multiple blunt-force trauma injuries to the face."
Philadelphia magazine reports:
On Wednesday, April 30th, Dizdarević told his boyfriend, Nick McBee [below left], with whom he was in an open relationship, he was driving to Chester to meet a man he'd met on the app. McBee began to fear the worst when the night wore on and he hadn't heard anything from him. "He was a responsible person. He always called to let me know where he was," he says. "I knew something was wrong."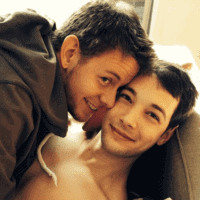 McBee filed a missing person's report with the Philadelphia Police Department on Thursday morning, and was called to identify a body in Chester that matched the description. It was Dizdarević, though, according to sources close to the couple, he had been beaten so severely that he was only able to be identified from his clothing.
The pair had been together since December 2012, with McBee saying of Dizdarević: "I loved him so much. We had so many big plans for the future"
So far no arrests have been made in the case, and it is not being investigated as a hate crime. Police are asking for any information that may lead to an arrest in the case.
Developing…