As we reported in April, New York City 'club kid' founder Michael Alig was released from prison this month after serving 17 years for the murder and dismemberment of Andre "Angel" Melendez.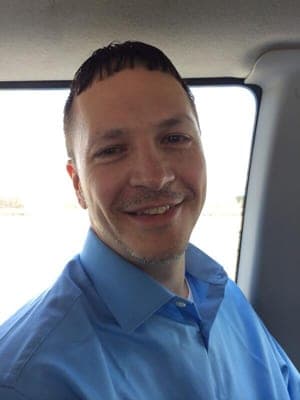 Despite his time in prison, Alig seems keen to become an active part of queer culture once more. The Independent has details on his goings-on while in prison and immediately afterwards:
During his spell inside, he's been keen to capitalise on it. Far from being unproductive, he released a dance single from jail in 2001 and took part in weekly podcasts in conversation with James St James via the prison phone.
Maximising on call time, he ran the Twitter handle @Alig_Aligula from jail by instructing a friend on posts over the phone.
Alig has posted his first tweets since freedom, writing:
Just narrowly escaped being re arrested for having my release filmed but we're ok and in our way to nyc! #narrowescape [Michael Alig (@Alig_Aligula) May 5, 2014]
So overwhelmed: A 15-person van filled with friends, writers, photogs, film crews. WOW will pick me up from prison on Monday. #gulp [Michael Alig (@Alig_Aligula) May 2, 2014]
He has also written a book called Aligula, in reference to the sex-crazed, torturous Roman emperor Caligula.
Alig also offered the following tweets since his release:
Happy to be free and so grateful for this second chance. Can't wait 2C @JSJdarling at dinner. #frenemy pic.twitter.com/AJwvtPcyFf
My first burrito of freedom ! #CincoDeMichael pic.twitter.com/1d0AFDFVmm
Alig's friend, World of Wonder curator and occasional TV personality James St. James, wrote Alig an open welcome-back-to-the-world letter, advising Alig on what movies, technologies, conversation topics, drugs and social outcasts he should know about now that he's back on the outside. In the letter, he also offers Alig the following advice:
Speaking of clubs: You've become a bit of a legend since you went in (YOU'RE WELCOME) and you WILL stop the room the first few times you go out. It's an odd sensation, but even odder is when it doesn't happen. See, you're old now, and although many of this generation were raised on Party Monster , sometimes you'll find yourself in a room where everybody is completely CLUELESS. They've never seen the Geraldos or Phil Donahues or Jenny Joneses. They've never heard of Angel. They don't know or care who Julie Jewels was. They don't even know who Andy Warhol was. A 21-year-old at WOW had never heard of Moby. MOBY. It's weird. The generation that has the greatest access to knowledge in the history of mankind is the one that cares the least about it. So there will be places where you go where NOBODY WILL RECOGNIZE YOU and NOBODY WILL CARE. And because you are no longer a cute little twink, 20-somethings will LOOK RIGHT THROUGH YOU. Or worse: SNEER at the old man. Joy Behar once said that after 35 nobody looks at you on the beach anymore, no matter how good you look. It's true. And it's true everywhere. My point: Enjoy the times people recognize you, because not being recognized when your old SUUUUUUUCKS.
St. James helped Alig achieve some notoriety through his book, Disco Bloodbath which recounted Alig's rise to fame and subsequent crime.