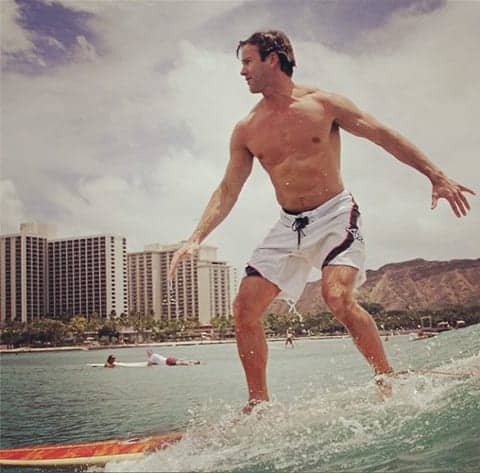 The New York Times profiles Aaron Schock, the Republican congressman who enjoys showing off his abs, and his "popular Instagram persona" in a piece that folks are noticing feels coded.
Writes Jeremy Peters in the NYT:
The photos of him shirtless have garnered the most attention. Never shy about peeling off his clothes, as he did for Men's Health a few years back, Mr. Schock has posted shots of himself surfing in Hawaii and sliding down a sand dune on a wooden plank and splashing into the water.
"My congressman is like a thousand years old and never does stuff like this," one admirer wrote.
"Ride it, baby," a man from New York wrote. Another man commented, "Rawr!" Someone with an anonymous profile wrote, "URGH marry me you fiscally conservative stud you." (Mr. Schock has said that he is not gay.)
The internet, of course, would say otherwise. And Schock gets touchy about that Instagram account when the gay rumors surface.
And, one person has noted, they have been BLOCKED by Schock from viewing Schock's Instagram account after their username appeared in a screenshot posted by the NYT for this article.
As we noted back in January, rumors that Congressman Schock is gay are not new, and the reason that they continue is purely because of his positions on issues such as marriage equality, and that being an out gay man would also make him a very public hypocrite.
Not only is Schock opposed to same-sex marriage, he supports a federal marriage amendment, opposed repeal of 'Don't Ask, Don't Tell', opposes the repeal of DOMA and voted against adding sexual orientation to federal hate crimes statutes.