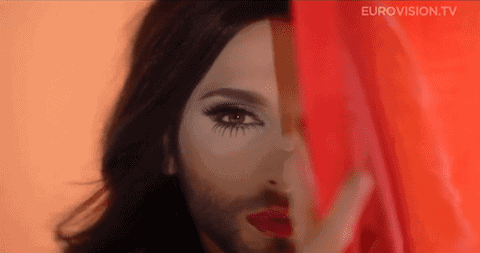 Moscow officials have put the kibosh on a parade planned to honor Eurovision winner and bearded drag performer Conchita Wurst, the Guardian reports:
Citing the risk of violence and the need to "respect morality", Moscow's security department denied an application for the Conchita Wurst March of Bearded Women and Men, which was due to take place on 27 May…
…On Thursday, a representative for Moscow's security department announced that the parade had been rejected.
"We informed them that the event could not take place," Alexei Mayorov explained to Interfax. While the Associated Press reported that there were "concerns [the march] would provoke clashes between gays and their opponents", Mayorov told Interfax that the city's decision rested on their wish to "respect morality in the education of the younger generation".