The Quebec government is picking up the cost for fertility treatments of a surrogate mother acting on behalf of a gay male couple, a change that has led to renewed scrutiny of the province's involvement in subsidizing expensive in vitro fertilization programs.
The Globe and Mail reports: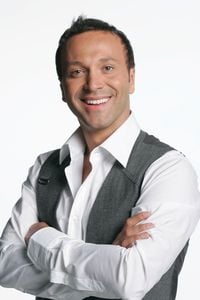 Media personality Joël Legendre (pictured) joyfully announced on his Facebook page this week that he was expecting twins with his partner this summer, thanks to a Quebec woman who agreed to act as a surrogate. Her in vitro fertilization (IVF) treatment is being covered under the province's health-insurance plan.
Mr. Legendre, a radio host, said the IVF program had been unfair because while lesbian couples could benefit, gay men could not.
"It was impossible for two men," he said to a radio interviewer. "It's completely discriminatory."
After multiple rejections by the Quebec health-insurance board, Mr. Legendre appealed to his provincial MNA for help, who in turn passed along the request to Réjean Hébert, health minister under the previous Parti Québécois government.
A week later, Legendre was informed that the policy had been changed and that gay male couples could now be covered under the program. Legendre said several other male couples he knows followed suit. 
The province, which became the first to fully fund IVF, is currently reviewing the program. IVF costs exploded this year to $67 million, from $27 million in its first eight months in 2010. Liberal health minister Gaétan Barrette has described the IVF program as an "open bar" and says the program needs clearer guidelines.