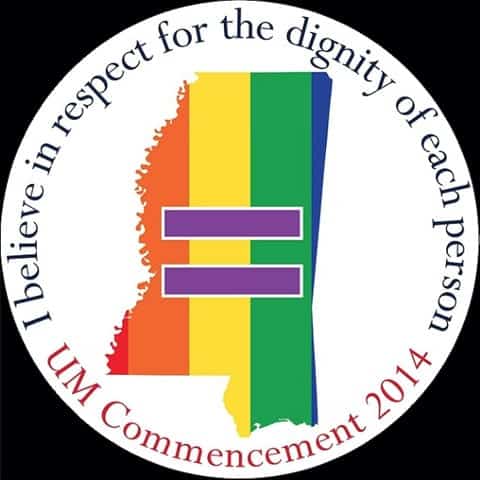 A protest of Mississippi's anti-gay 'religious freedom' law is planned for this weekend at Ole Miss, the AP reports: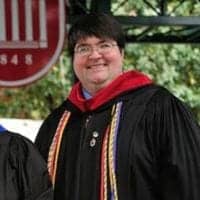 One protest is expected Saturday when the governor speaks at the University of Mississippi's graduation in Oxford. Organizer Kevin Cozart (pictured) said he has distributed more than 350 lapel stickers with a rainbow-striped map of Mississippi and a quote from the university creed: "I believe in respect for the dignity of each person."
Cozart is a graduate student and former adviser to UM Pride Network, a group that supports lesbian, gay, bisexual and transgender students. He said students, faculty members and some administrators have requested stickers to express low-key opposition to the law.
"People that I didn't expect to get involved are asking for stickers," Cozart said.
Bryant spokeswoman Nicole Webb said she does not expect the protest to be disruptive.
(sticker image via instagram)