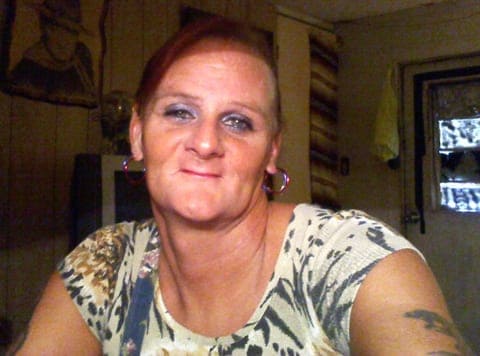 Jodielynn Wiley — a transgender woman from Paris, Texas (pictured above) — has filed a discrimination complaint against the Salvation Army-run Carr P. Collins Social Service Center in Dallas after the center allegedly refused to place Wiley into a 2-year housing program unless she had gender reassignment surgery.
The Dallas Voice reports:
Wiley said her counselor chimed in about there being a waiting list for the same program, but Wiley questioned that because two women who arrived at the shelter after she did had already been placed in the program.
"They then tried to say there's a waiting list," Wiley said.
Nell Gaither, president of Trans Pride Initiative, sat in on the meeting by phone. She said she explained to the women they were "requiring a special condition that they wouldn't require of another person."
Blake Fetterman, operations director at Carr P. Collins Social Service Center, said the complaint is a surprise because of the Salvation Army's own nondiscrimination policy.
"What you describe is not in keeping with our nondiscrimination policies," she said. "Clients receive services and placement with their self-identified gender."
Dallas' nondiscrimination ordinance forbids discrimination based on gender identity and sexual orientation in employment, housing and public accommodations. According to The Dallas Voice, Fair Housing spokesman Calvin McAllister pledged to investigate Wiley's complaint, though the parties involved have not yet been been notified of the investigation process.
However, John Wright of Lone Star Q notes:
Although this exception may come into play, I'd suggest Wiley's complaint also faces another major obstacle: The Salvation Army is a religious organization, and religious organizations are exempt from Dallas' nondiscrimination ordinance…
Even if the city of Dallas were to decide that the Salvation Army is not a religious organization, the Salvation Army likely would have an affirmative defense against Wiley's complaint under Texas' Religious Freedom Restoration Act. And even if a Texas court were to rule that it doesn't have an affirmative defense, the Salvation Army would face a maximum fine of $500.
In the meanwhile, Wiley is staying with another Dallas metroplex trans woman through Dallas Trans* Shared Housing Project.