BY LISA KEEN / Keen News Service
OREGON JUDGE STRIKES BAN: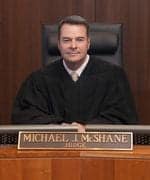 Oregon on Monday became the 18th state to allow same-sex couples to marry. In a 26-page ruling that shared some of his personal experience with anti-gay sentiments, U.S. District Court Judge Michael McShane (an Obama appointee) struck down the state's ban as "utterly arbitrary and completely irrational" and in violation of the equal protection and due process guarantees of the U.S. Constitution. Democratic Governor John Kitzhaber and his attorney general had already made clear they intended to abide by any decision striking the ban, and McShane's order called for his decision to go into effect immediately. One of the plaintiff couples was the first to get married, just minutes after the decision was released. See full story.
FEDERAL JUDGE SAYS UTAH MARRIAGES COUNT: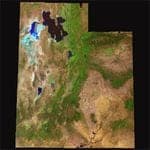 U.S. District Court Judge Dale Kimball (Clinton appointee) granted a preliminary injunction Monday afternoon requiring that Utah recognize the marriages of an estimated 1,300 same-sex couples that took place before a U.S. Supreme Court issued a stay in another district court judge's decision in Kitchen v. Herbert, striking down the state's ban. But Kimball, who applied heightened scrutiny in the case, Evans v. Utah, stayed his order for 21 days, to give the state time to seek an emergency stay from the Tenth Circuit U.S. Court of Appeals. At deadline, state officials said they were considering an appeal but had not yet made a decision. John Mejia, an attorney with the ACLU which sought the injunction, said that, while couples must still await a permanent decision, the preliminary injunction does provide same-sex couples with "the full recognition they deserve as lawfully married couples."
GAYS IN MANY PRIMARIES TODAY: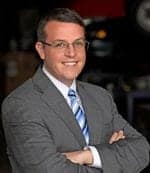 At least eight openly gay candidates are on the ballot in primaries today. Six of them are running for state House seats: Incumbents include Reps. Simone Bell and Karla Drenner of Georgia and Brian Sims of Pennsylvania; newcomers include John McCrostie in Idaho; Rob Nosse in Oregon; and Joshua Young of Pennsylvania (pictured). In Georgia, Kyle Williams is running for the state senate and Joan Garner is running for a Fulton County Commission seat.
HOT RACE FOR L.A. COUNTY BOARD:
Two openly gay candidates are among eight people running for the June 3 election for a seat on the Los Angeles County Board of Supervisors. Former California Assemblywoman Sheila Kuehl is considered one of the frontrunners in the contest. She was, in 1994, the first openly gay person elected to the California Assembly and later the first to serve in the state senate. She was term-limited out of the legislature. Former West Hollywood City Council member John Duran is also running. Duran has deep ties to the LGBT community, having served on the boards of numerous organizations, including Lambda Legal, Equality California, and the National Gay and Lesbian Task Force. They are running against Bobby Shriver, the son of the late Peace Corps founder Sargent Shriver.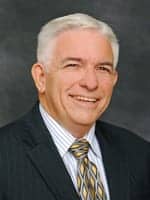 CAUGHT ON TAPE:
Equality Florida has posted a video on its website showing Florida Republican State Rep. Charles Van Zant speaking at a right-wing conservative conference in March opposing certain education reforms proposed by the American Institutes for Research (AIR): "These people….will promote double mindedness in state education and attract every one of your children to become as homosexual as they possibly can." Politifact.com, a fact-checking feature of the Miami Herald, says AIR "only provides materials on gay and lesbian issues to schools and organizations that request it….And the group does not promote the issues."
© 2014 Keen News Service. All rights reserved.