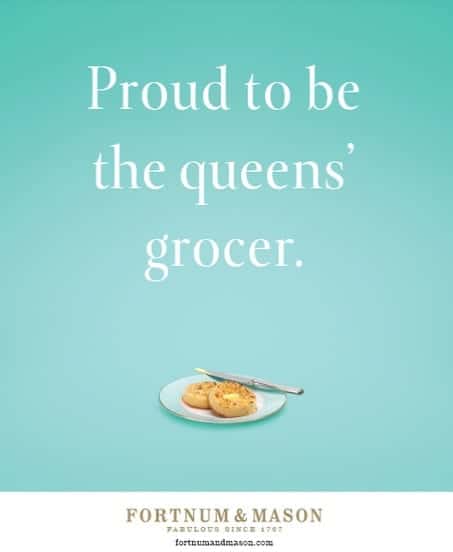 Who knew an apostrophe could be so queenly? Brit grocers Fortnum & Mason, apparently. After decades of association with the British royal family, the posh, 150-year-old grocery store shed its image of stately majesty for an ad in Gay Pride magazine in the lead up to London Pride this weekend. 
Stephen Fry took notice and, appreciative of the grammatical expertise, tweeted an image of the ad with the comment: "See @Fortnums advertisement for Gay Pride magazine this week. Note the apostrophe & that hot bit of crumpet, phwor!"
Well played, F&M. Well played.