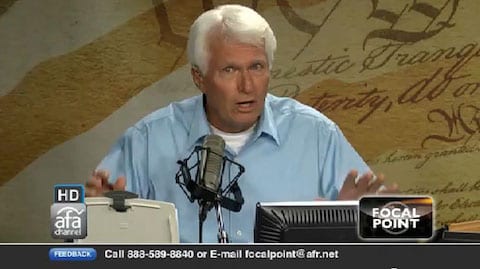 In a tweet sent out yesterday, American Family Association spokeshater Bryan Fischer proposed that rather than punish homosexuals, perhaps the U.S. can create a rehabilitation program for gays – not unlike the 'drug court' rehab option for nonviolent felony drug offenders. 
Drug Court a template for public policy on homosexuality? Rehabilitation rather than punishment. http://t.co/PxwzwkuXK6

— Bryan Fischer (@BryanJFischer) June 8, 2014
Good ole Bryan, always looking out for our best interests.
(via Good As You)