(SPOILERS AHEAD)
The biggest thing giving us hope for this season of True Blood is that there is an excellent plot device in place that should unite all the disparate characters in one cohesive storyline. Last season's conspiracy to spike the nation's Tru Blood supply with the Hep V virus has resulted in an epidemic of (essentially) zombie vampires. These deadly vamps are more aggressive (though weaker), and they are hunting in packs. That means there's plenty to worry about for the human (and human-ish) residents of Bon Temps, plus a potentially lethal disease ravaging the vampire community.
Here's where we last left our main characters: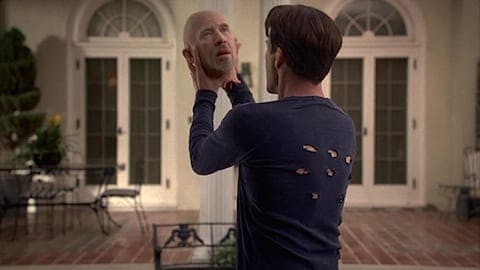 Bill Compton (Stephen Moyer) has written a tell-all book about murdering the governor in an attempt to stop the spread of Hep V. He's the new public face of the vampire community.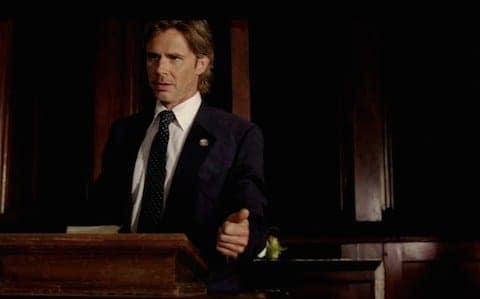 Sam Merlotte (Sam Trammell) is now the mayor and encouraging every human that's not a carrier of the Hep V virus to pair up with a vampire in a monogamous feeding relationship. The humans provide clean blood, while the vampires offer protection against the infected horde. His girlfriend, Nicole (Jurnee Smollett-Bell), is pregnant. Will their baby be a shifter like its papa?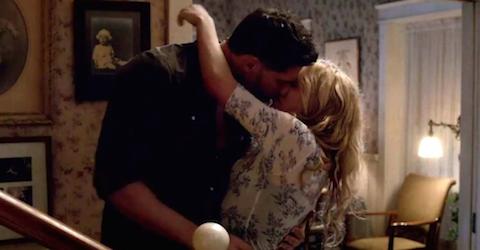 Sookie (Anna Paquin) is settled in with sexy werehunk Alcide (Joe Manganiello). She's done with Bill. For now.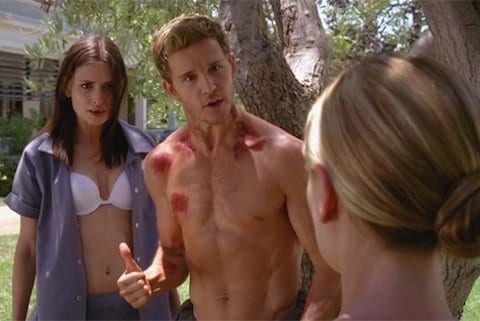 Jason Stackhouse (Ryan Kwanten) has partnered with vampire Violet (Karolina Wydra). She's been demanding sexual pleasure from him multiple times daily (wouldn't you?), but refuses to reciprocate.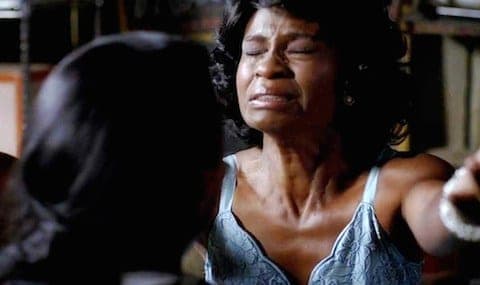 Tara (Rutina Wesley) agreed to feed off her neglectful mother, Lettie Mae (Adina Porter). Tara is still, presumably, the worst.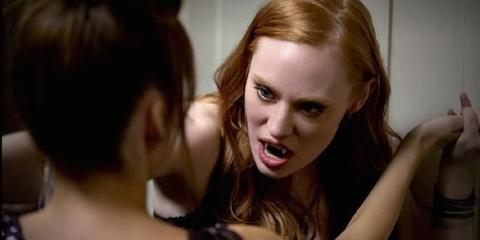 Jessica (Deborah Ann Woll) has offered to protect Andy Bellefleur (Chris Bauer) and his daughter Adilyn (Bailey Noble) without feeding off them to make up for murdering all of Adilyn's sisters.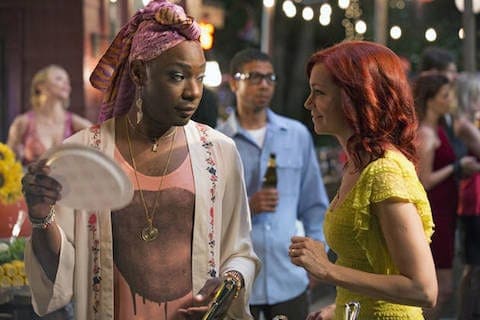 Arlene (Carrie Preston) took ownership of Merlotte's (now called Bellefleur's) after her last husband, Terry (Todd Lowe), died last season. She's now presumably the boss of Lafayette (Nelsan Ellis).
When we last saw Eric Northman (Alexander Skarsgård), he was totally naked atop a mountain, engulfed in flames, but Pam (Kristen Bauer) was on her way to find him.
Do you plan on watching this week's premiere? Check back after it airs to discuss the episode with our recap!