U.S. District Judge Barbara Crabb today denied a request from Wisconsin Attorney General JB Van Hollen to immediately stay the ruling she issued on Friday striking down the state's gay marriage ban, the Journal Sentinel reports: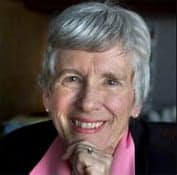 A federal judge here declined to press pause Monday on gay marriages in Wisconsin, allowing same-sex unions to continue for now in one group of counties around the state.
Three days after her historic ruling striking down the state's same-sex marriage ban, U.S. District Court Judge Barbara Crabb indicated that in the coming days she is likely to grant a stay of her Friday ruling, which would block county officials around the state from issuing marriage licenses to gay and lesbian couples while her decision from Friday is appealed. But before deciding on a stay, Crabb said she wanted to hear more from the two sides in the case on its implications and set her next hearing for June 19.
Van Hollen has also filed for a stay of the ruling with the 7th Circuit Court of Appeals.