Dan Savage accused of 'hate crime' after confrontation by activist over his discussion of 'tranny' during panel at University of Chicago.

Canceled Cat on a Hot Tin Roof cast resurrects performance as NOH8 fundraiser.

Did you love the beard Hugh Jackman brought to the Tonys?

Northern Ireland Mayor Andrew Muir: "I was walking with promotional material for the [gay pride] event, and an individual started hurling homophobic abuse and then rocks at me."

CBS botches otherwise positive story about transgender children with interview of hate group leader.

Paris Pont des Arts bridge collapses under the weight of too much love: "The path of true love for tourists in Paris has often involved a stroll across the Pont des Arts and the attachment of a "love lock" to its railings. The key is then thrown into the river Seine. But the celebrated bridge had to be evacuated at the weekend after part of the railing collapsed under the weight of love locks attached to it."

Matt Bomer and Zachary Quinto on a Tony presenting date.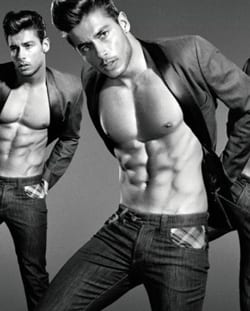 Male model fix: Andrea Denver.

Edmonton, Alberta celebrates Gay Pride.

Casper Smart speaks out against rumors he cheated on Jennifer Lopez with a transgender model: "There is no truth to any meeting or physical encounter…I am weighing my options on the appropriate action to take against Xristina Marie and/or The Sun."

University of Colorado Boulder educators crowd-funding: "In April 2013, we hosted "An Evening with LGBTQ Youth and Allies" that focused on starting the conversation among local youth and 75 pre-service and in-service teachers. We filmed the event, along with over 30 interviews with students, teachers, and LGBTQ community members. We are seeking funding to use this footage to complete a documentary film, Breaking the Silence: Honoring the Voices of LGBTQ Youth and Allies in Supporting Our Teachers."

Justin Bieber was baptized in a bathtub in NYC.

Antonio Banderas and Melanie Griffith are splitting.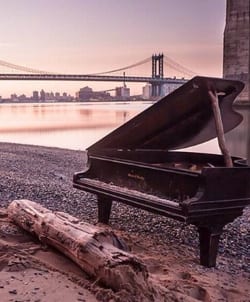 Piano washes ashore in the East River under the Brooklyn Bridge.

Couple screaming "this is the start of a revolution" ambushes and kills two cops and a woman in a Vegas Wal-Mart: "The shooters were a married couple thought to be in their late 20s who were new to the Las Vegas Valley, according to a law enforcement official close to the investigation. Police are looking into their links to the white supremacy movement and found swastika symbols during their initial investigation."

Scientists: 100 million worlds may have complex life in our galaxy: "It is a lot—although maybe a bit disappointing when you consider that a) there are 17 billion Earth-sized worlds in our galaxy alone and b) these worlds are likely to be too far away from us (unless we can get a warp drive.) Also keep in mind that, according to the authors, 'this study does not indicate that complex life exists on that many planets […] only the conditions to support [complex alien] life.'"