U.S. District Court Judge Barbara Crabb (pictured) has struck down Wisconsin's ban on gay marriage.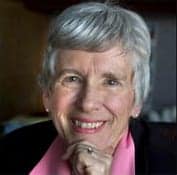 From the ruling:
It is DECLARED that art. XIII, § 13 of the Wisconsin Constitution violates plaintiffs' fundamental right to marry and their right to equal protection of laws under the Fourteenth Amendment to the United States Constitution. Any Wisconsin statutory provisions, including those in Wisconsin Statutes chapter 765, that limit marriages to a "husband" and a "wife," are unconstitutional as applied to same-sex couples.

Plaintiffs may have until June 16, 2014, to submit a proposed injunction that complies with the requirement in Fed. R. Civ. P. 65(d)(1)(C) to "describe in reasonable detail . . . the act or acts restrained or required." In particular, plaintiffs should identify what they want each named defendant to do or be enjoined from doing. Defendants may have one week from the date plaintiffs file their proposed injunction to file an opposition. If defendants file an opposition, plaintiffs may have one week from that date to file a reply in support of their proposed injunction.

I will address defendants' pending motion to stay the injunction after the parties have had an opportunity to file materials related to the proposed injunction. If the parties wish, they may have until June 16, 2014, to supplement their materials related to that motion in light of the Supreme Court's decision in Geiger v. Kitzhaber not to grant a stay in that case.
Read the ruling HERE.
The lawsuit was filed in February by the ACLU, the ACLU of Wisconsin and Mayer Brown LLP before the U.S. District Court for the Western District of Wisconsin.
Marie Carlson and Charvonne Kemp of Milwaukee (pictured); Virginia Wolf and Carol Schumacher of Eau Claire, Wis.; Roy Badger and Garth Wangemann of Milwaukee; and Judith "Judi" Trampf and Katharina "Katy" Heyning of Madison are named as plaintiffs. Read their stories here.
The Washington Blade reported the details of the suit:
The litigation seeks not only to overturn the state's 2006 constitutional amendment barring same-sex marriage, but also to enjoin state official from enforcing a "marriage evasion law" prohibiting couples — gay and straight — from going elsewhere to marry.
The penalties of violating the marriage evasion law in Wisconsin, which is the only state to have such a statute, include up to $10,000 in fines and nine months in prison.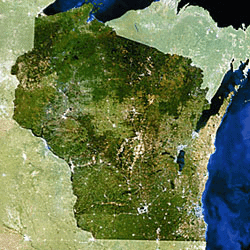 Several county offices in Wisconsin have said they'll stay open additional hours to accommodate couples:
In anticipation of the court striking down the state's ban on gay marriage,Milwaukee County Clerk Joe Czarnezki said the county has trained additional staff and made arrangements to accommodate a rush to get licenses.
Dane County Clerk Scott McDonell said he did the same. On a typical day, the Dane County Courthouse staffs two windows for distributing marriage licenses, but McDonell said Dane could staff six if the gay marriage ban is overturned. He said he anticipates 200 or more couples showing up in a short time.
Both said additional hours — potentially on weekends — may be added to issue licenses if Crabb blocks the ban.
"Anyone who is in the courthouse by the hour indicated would still be able to be served that day," Czarnezki said. Czarnezki said how the county reacts will be a "game-day call" that will depend on the court's decision. McDonell agreed.
"This planning works whether this decision comes this week or in four weeks," McDonell said.
Waukesha County Clerk Kathleen Novack said her county is prepared to stay open additional hours to accommodate an influx of couples, though it will not offer weekend hours. Novack said her office will not train new staff members because it currently has five employees and only four computer terminals.
Crabb was appointed by President Jimmy Carter.
UPDATE: Gay U.S. Rep. Mark Pocan (WI-02) reacts:
"The federal district court in Madison took another step toward ensuring full equality for every American.  It is clear the growing momentum of support for marriage equality will put an end to discriminatory laws that treat LGBT couples as second-class citizens.  In ruling after ruling, it has become unmistakable that the promise of America is everyone should be treated equally and with dignity.  Today's ruling brings us one step closer to fulfilling that promise."