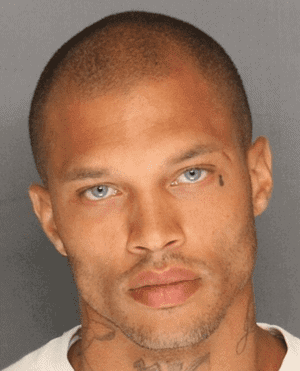 A mugshot of Jeremy Meeks, a Northern California native arrested on felony weapons charges, has garnered more than 95,000 likes on the Stockton Police Department's Facebook page.
According to the department's spokesperson Officer Joseph Silva, no previous mugshot has received as much attention since the Facebook page started in March 2012.
Meeks was arrested along with three other men on June 18th on five weapons charges during an operation that aimed to curtail an increase in shootings and robberies in Stockton.
One commenter on Facebook said of Meeks: "Wow! Soo handsome! Model material!"
However, Officer Silva pointed out that Meeks is "one of the most violent criminals in the Stockton area."
Meeks' wife is reportedly "upset and furious" that he is getting so much attention.