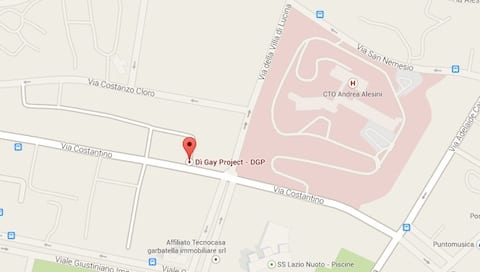 Southern Rome's Di'Gay Project (DGP) was attacked Wednesday night when an anti-gay mob threw excrement at the organization's offices. DGP provides community, youth and cultural services to the LGBT community.
Earlier this month, Mayor of Rome Ignazio Marino promised the approval of a Civil Union Register for same-sex couples and registration of overseas same-sex marriages.
According to Italian news website The Local, the homophobic gang, estimated to be aged between 15 and 40, also threw wooden boxes and vegetables as people inside rehearsed for a theatre performance.
Before running away, gang members were heard to shout "we give you fire, you deserve to die."
Speaking to Corriere Della Sera, politican and honorary president of DGP Imma Battaglia said that the attack is part of a recent increase in homophobia that must be addressed. 
Battaglia has since requested a meeting with the mayor to discuss solutions to increasing homophobia in the city.
Actress and director Maria Chiara Cucinotta said:
"We have not suffered physical or structural damage, but certainly in the heart, yes."
Performers vowed to return to rehearsals last night.