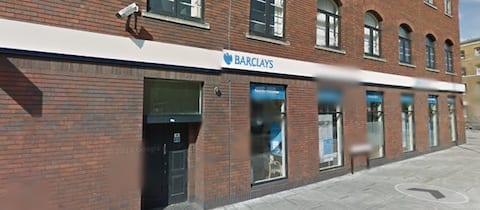 Police in London are investigating a June 13 homophobic attack on a gay couple.
23-year-old Walter Adrian and his boyfriend, who asked not to be named, were attacked by a group of up to seven youths outside a bank in Whitechapel in London's east end. As the couple withdrew cash, the teenagers surrounded them and hurled homophobic insults.
Mr. Adrian described the youths as 15 to 18-year-old Bangladeshis wearing dark sports clothing, one of whom was wearing an oversized yellow t-shirt.
Adrian was left unconscious and bruised after the attack while his partner suffered bruising to the jaw.
Speaking to the London Evening Standard, Mr Adrian said:
"We weren't even holding hands or kissing or anything, but all the comments were based on us being gay. They were saying, 'this is our street, this is our area, get out of here', just because they thought we were gay. It happens a lot 'round this area and East London. We weren't even acting gay and that's what's upsetting. Whether anyone is gay or not you just can't feel safe."
Mr Adrian's partner said: "I feel like I have to 'gay-down' a bit. We are just scared and afraid it might happen again and it just shouldn't be like that. I think it's a clash as people are starting to move into multicultural areas."
Two 16-year-olds were arrested on the same day and taken to an east London police station.
Both teenagers have been bailed to return to on July 4 pending further enquiries.