At the 20th anniversary of the first Rome Gay Parade over the weekend, Mayor of Rome Ignazio Marino [pictured above with green, red, and white sash] promised the approval of a Civil Union Register for same-sex couples and registration of same-sex marriages performed abroad.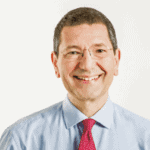 The AFP reports that although polls find that a majority of Italians are in favour of civil unions for gay couples, Italy has lagged behind its European neighbours in part because of the influence of the powerful Catholic Church.
"We need to put pressure on parliament so Italy can overcome the shame of lagging behind the rest of the European Union," Marino said.
[photos via Facebook]