BY LISA KEEN / Keen News Service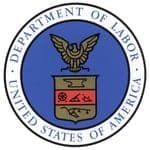 OPM PROPOSES RULE CHANGE:
In conjunction with a proposed rule change regarding the Family and Medical Leave Act announced by the U.S. Department of Labor last week, the U.S. Office of Personnel Management is publishing a proposed regulation change in today's Federal Register to ensure that federal employees with same-sex spouses can take leave to care for that spouse. The proposal calls for changing the definition of "spouse" to include a husband or wife in a same-sex marriage that was licensed by at a state or, if licensed outside the country, "was valid in the place where entered into and could have been entered into in at least one State."
SOCIAL SECURITY SNAG: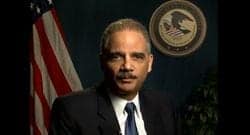 In its memorandum to the president June 20, the Department of Justice indicated that the Social Security Administration would treat same-sex spouse applicants for Social Security Income as married "if they live in states that recognize same-sex marriages." The National Center for Lesbian Rights said that, while the overall DOJ memo shows that DOJ and the Obama administration have moved "aggressively and diligently" to provide equal treatment to same-sex married couples in the past year, the Social Security restriction "underscores how far we have yet to go to achieve true equality."
VETS ADMINISTRATION, TOO:
The U.S. Veterans Administration announced its post-Windsor guidelines Friday, too, noting that the "Special provisions relating to marriage" under the U.S. Code governing Veterans' Benefits "requires the Department to look to the place of residency rather than the place of celebration to determine whether a Veteran's marriage is recognized for the purposes of VA benefits." The VA press release added, "VA is committed to treating all Veterans and their spouses as equally as possible under the law."
MICHAUD GRAND MARSHALL IN PORTLAND: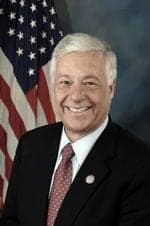 U.S. Rep. Mike Michaud (D-Maine) served as one of the grand marshals for Portland's largest ever Pride parade Saturday. According to the Portland-Press Herald, Michaud walked the parade route shaking hands, while independent Eliot Cutler, his chief rival to unseat incumbent Republican Governor Paul LePage, walked the route carrying a rainbow flag. The Press Herald said Governor LePage, a Tea Party conservative, was invited to participate but a spokesperson said he was unable to fit the event into his schedule.
DIDN'T KNOW HE HAD A NANNY:
When he lived in Indonesia with his mother and her second husband, President Obama had a nanny who was transgender, according to Associated Press, though "she did not dress as a woman around her young charge." Obama was between the ages of six and ten at the time. And President George W. Bush, says AP, had a transgender classmate to the White House for a Yale reunion.
© copyright 2014 by Keen News Service. All rights reserved.