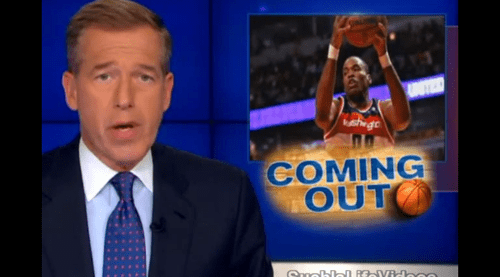 The latest gay rights compilation video by Dave Evans, with news clips from 2003-2014.
Featured in this video: The Supreme Court's Lawrence v. Texas decision, Massacusetts becoming the first state to grant marriage licenses to same-sex couples, President George Bush calling for a constitutional amendment banning gay marriage, the begging and end of Proposiiton 8, the end of Don't Ask, Don't Tell, President Obama's signing of the Matthew Shepard and James Byrd, Jr. Hate Crimes Prevention Act, and openly gay professional sports players Jason Collins and Michael Sam – among other big moments on the nation's road to LGBT equality.
Check it out, AFTER THE JUMP…
And if you missed Dave's videos on the 1970s 1980s, and 1990s – be sure and check out those fascinating little history lessons too.