At the Texas Republican Party convention in Fort Worth over the weekend, the state GOP gave final approval to its platform endorsing gay conversion therapy.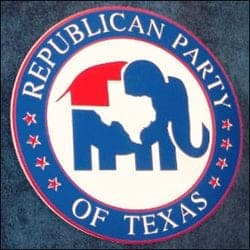 The AP reports:
Under the new plank, the Texas Republican Party recognizes "the legitimacy and efficacy of counseling, which offers reparative therapy and treatment for those patients seeking healing and wholeness from their homosexual lifestyle."
…
"The platform reflects what the people in the Republican party have asked for, and that should be no surprise: family values, protection of marriage between one man and one woman and everything that goes along with that," said Jonathan Saenz, president of the conservative group Texas Values and a convention delegate.
The party did, however, remove language from the platform stating: "we affirm that the practice of homosexuality tears at the fabric of society and contributes to the breakdown of the family unit. Homosexual behavior is contrary to the fundamental, unchanging truths that have been ordained by God."