BY LISA KEEN / Keen News Service
SUPREME COURT SAYS NO TO NOM:
The U.S. Supreme Court Wednesday denied a request to stop same-sex couples in Oregon from marrying. The request came from the National Organization for Marriage (NOM) and was directed to Justice Anthony Kennedy, who handles motions from the Ninth Circuit U.S. Court of Appeals. The one-sentence order Wednesday noted that Kennedy referred the matter to the full court. NOM had sought a stay of a May 19 federal district court ruling declaring Oregon's ban on same-sex marriage unconstitutional. NOM had also asked the federal district court for the right to serve as intervenor in a case to defend the state ban after the governor and attorney general made clear they would not. NOM said Wednesday it would continue pressing its appeal for intervenor status to the Ninth Circuit.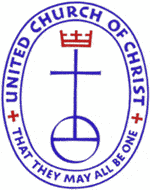 UCC LAWSUIT GAINS ALLIES:
Three more religious groups joined the United Church of Christ's lawsuit in North Carolina this week. The Central Conference of American Rabbis (2,000 rabbis), the Alliance of Baptists (130 congregations), and the Association of Welcoming and Affirming Baptists (90 congregations) signed on as plaintiffs in UCC v. Cooper, arguing that the state ban on same-sex couples marrying violates the free exercise of religion for clergy who conduct ceremonies for same-sex couples. On May 27, North Carolina Attorney General Roy Cooper asked the U.S. District Court for Western North Carolina to delay hearing the case until after the Fourth Circuit U.S. Court of Appeals rules on a case against a similar ban in Virginia.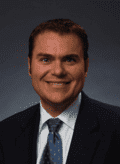 DEMAIO ADVANCES IN HIS PRIMARY:
Openly gay Republican Congressional candidate Carl DeMaio advanced in his primary Tuesday in San Diego. DeMaio came in second behind incumbent U.S. Rep. Scott Peters, a Democrat, but in California's primaries, the top two vote getters proceed to the November ballot. DeMaio received 36 percent of the vote, compared to Peters' 42 percent, but he handily beat out two other Republicans who garnered a combined 22 percent.
KUEHL IN RUNOFF WITH SHRIVER: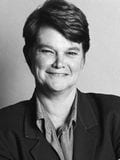 Openly gay California Assemblywoman Sheila Kuehl was the top vote-getter in Tuesday's primary for a seat on the Los Angeles County Board of Supervisors. She will face second place Bobby Shriver on the November ballot. Kuehl earned 36 percent of the votes in the eight-candidate race, followed by Shriver with 29 percent, and openly gay former West Hollywood Councilman John Duran with 16 percent. No one's called the race for state controller yet, but it appears openly gay former California Assembly Speaker John Perez may have secured a spot on the November ballot. Perez appears to have come in second behind Republican Ashley Swearengin.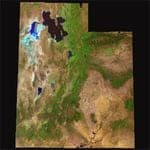 UTAH APPEALS RECOGNITION ORDER:
As expected, the attorney general of Utah filed notice Wednesday that the state will appeal a May 19 federal district court judge's preliminary injunction requiring that Utah recognize the marriages of an estimated 1,300 same-sex couples that took place before a U.S. Supreme Court issued a stay in another district court judge's decision striking down the state's ban. Judge Dale Kimball (a Clinton appointee) delayed his order 21 days to give the state time to appeal his injunction in Evans v. Utah to the Tenth Circuit. A Tenth Circuit panel has already heard arguments in Kitchen v. Herbert, which challenges the state's ban on same-sex couples marrying.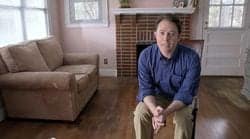 CLAY AIKEN BLAMES PRESIDENT:
Openly gay Congressional candidate Clay Aiken of North Carolina said in a recent interview with CNN that the buck stops with President Obama on the Veterans Administration's failure to provide medical care to veterans in a timely fashion.
© 2014 Keen News Service. All rights reserved.