BY LISA KEEN / Keen News Service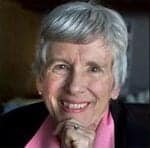 WISCONSIN MARRIAGES CONTINUE:
U.S. District Court Judge Barbara Crabb denied a motion Monday from the Wisconsin attorney general for a stay in her June 6 ruling that the state ban on same-sex couples marrying is unconstitutional. But in an odd twist, Crabb told the Milwaukee Journal Sentinel "I never said anything about whether any county clerk could go forward and issue a marriage license. That hasn't been decided." Crabb's June 6 decision in Wolf v. Walker indicated she would issue an order later this month concerning enforcement of her ruling. But clerks in about half the counties around Wisconsin began issuing marriage licenses to same-sex couples last Friday. The next hearing for the case is June 19.

LONE CLERK SEEKS PENNSYLVANIA APPEAL:
Taking a cue from a county clerk in Virginia, a county clerk in Pennsylvania petitioned a federal court judge Friday to allow her to appeal the judge's decision striking the state's ban on same-sex couples marrying. Judge John Jones III issued his opinion in Whitewood v. Wolf on May 20, and Republican Governor Tom Corbett said he would not appeal. Private attorneys filed both the motion to intervene and a motion to stay Jones' ruling on behalf of Theresa Santai-Gaffney, register of wills for Schuylkill County.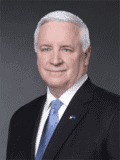 MAJORITY AGREES ON CORBETT NON-APPEAL:
A poll showed that 56 percent of 835 Pennsylvania registered voters agreed with Republican Governor Tom Corbett's decision not to appeal a federal district court opinion striking down the state's ban on same-sex couples marrying. The poll, by Public Policy Polling, was conducted May 30 to June 1, just one week after Corbett announced he would not appeal the decision. According to realclearpolitics.com, Corbett has been trailing his Democratic challenger Tom Wolf by more than 20 points in various polls. Wolf's campaign website prominently touts his support for marriage equality.

WENDY DAVIS WOULD SIGN EXECUTIVE ORDER:
Texas' Democratic gubernatorial candidate Wendy Davis told reporter John Wright in the Observer last week that she would be willing to sign an executive order to ban discrimination based on sexual orientation, though she suggested the governor's power to implement such an order is fairly limited. Davis has been running about 12 points behind Republican attorney general Greg Abbott in the race, according to realclearpolitics.com.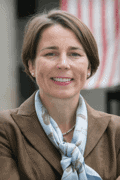 MASSACHUSETTS AG POLL MOSTLY UNDECIDED:
Lesbian attorney Maura Healey held a three-point lead over former state Senator Warren Tolman in a recent poll for the Massachusetts Democratic primary for attorney general. The June 4-7 Suffolk University poll surveyed 450 likely primary voters and had a plus-or-minus 3.5 margin of error.  It showed Healey, in her first electoral run, with 21 percent, and Tolman with 18 percent. But the vast majority of respondents, 59 percent, said they were "undecided." Two percent refused to answer. Male voters are split between the two; but women voters are leaning Healey.
NO MORE AUTOMATIC DENIALS: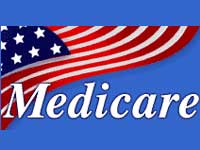 An administrative appeals board at the U.S. Department of Health and Human Services ruled recently that automatic denial of Medicare coverage for transsexual surgery as a treatment "is not valid under the 'reasonableness standard'." The ruling means transgender people seeking treatment for gender dysphoria will be able to have their applications for coverage considered "just like anyone seeking coverage for any other medical treatment," noted a joint statement from GLAD, the National Center for Lesbian Rights, and the ACLU. The HHS Departmental Appeals Board decision was made in an appeal from an "aggrieved party." ABC News identified the person as a 74-year-old Army veteran who said she hopes to spend the rest of her life "in congruence and not distress."
© 2014 Keen News Service. All rights reserved.