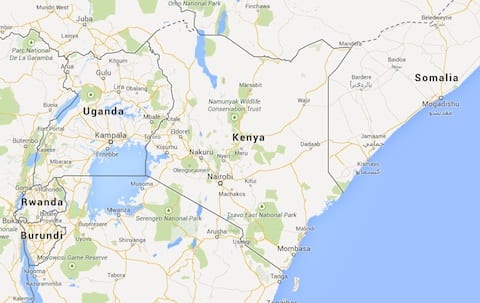 More than 60 people were arrested over the weekend during a raid on a gay bar in Nairobi, Kenya, reports Africa New Post.
Although there have been no moves to increase penalties for homosexuals in Kenya, the country's penal code prescribes up to 14 years in prison for men who commit "acts of gross indecency" with other men or for any person who acts "against the order of nature." A man was stoned to death in Nairobi in 2012 after he was discovered having sex with a co-worker.
According to Ghafla.co.ke, the arrests at Club Envy were made because of the bar patrons' sexuality and not under Kenya's Mututho law which restricts drinking hours and regulates the consumption of alcohol.
Speaking to Ghafla, Joji Baro, a well-known performer in the city, said:
"The arrests at Envy had nothing to do with Mututho law but just trying to suppress the visibility of gays and lesbians. So finally someone just realized gays and lesbians have money and they know where to spend it… Just a reminder of the little rights we enjoy."
The website reports that the arrests came after the government "sent their security apparatus to harass innocent homosexuals who were not even taking part in any buggery but rather enjoying their hard earned money."
No information has been released regarding the charges faced by the detainees.