The Judicial Crisis Network has announced its plans to launch a slew of attack ads against Chris Christie for supporting Stuart Rabner, Chief Justice of New Jersey's Supreme Court.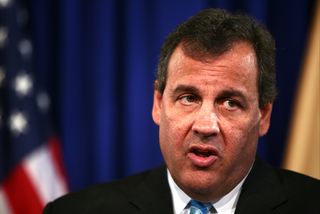 Rabner led the Court's decision in 2012 to deny the State's attempt at staying the ruling for Garden State Equality v. Dow, which held that same-sex couples could marry. Governor Christie, who is no stranger to making strategic plays across the aisle, renominated Rabner this past May.
"Chris Christie promised to change New Jersey's liberal Supreme Court." One of the organizations TV spots declares. " Over and over he broke his promise. The court remains liberal."
To his credit, Christie's backing Rabner is reflective of deals the governor has made to assuage New Jersey's majority Democratic Senate.
"Gov. Christie has nominated multiple conservatives to the Supreme Court but several have been blocked by the Democrat Senate." Republican strategist and Christie advisor Mike Duhaine explained to CNN. "Yet, Governor Christie has still been able to get three Republicans on to the state's highest court, making it more conservative. "
Watch the Judicial Crisis Network's TV spot AFTER THE JUMP…