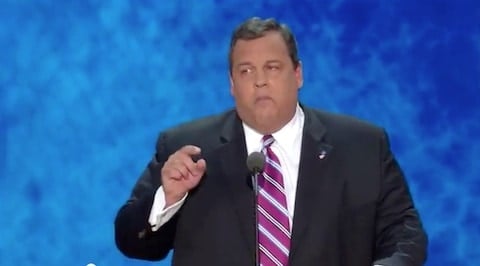 Gay marriage is legal in New Jersey, and Governor Chris Christie believes that the matter is for now "settled" in his home state. But Governor Christie does not think it's time for the Republican party to drop gay marriage as an issue.
TIME reports that Christie, speaking to reporters over the weekend at the National Governors Association, believes that the U.S. "will resolve this [issue] over a period of time," and that legal resolutions "should be done state by state."
While the Republican party could feesibly pick up many young voters if it decreased its focus on social issues, including gay marriage, Christie says:
I don't think that there's going to be some major referee who's going to say now it's time to stop [with the gay marriage debate]…Certainly I'm not going to, because these are opinions that I feel strongly about.
When he was asked whether the U.S. might end up gravitating back toward "traditional" marriage despite the current trend in legal proceedings, Christie said: "I don't know, I don't have a crystal ball."