In a filing this past Sunday Colorado Attorney General John Suthers called for the Colorado Supreme Court to put a stop to Boulder County Clerk Hillary Hall's issuing of marriage licenses to same-sex couples.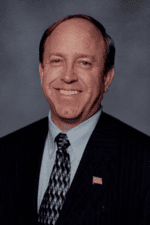 USA Today reports:
In an unusual motion filed late Sunday evening, Suthers acknowledged that a federal judge last week declared unconstitutional the state's ban on same-sex marriage, but said the U.S. Supreme Court ultimately needs to decide. The federal judge who struck down that ban last week also said his order wouldn't go into effect for a month, giving higher courts time to review it.
From the Attorney General's office:
"Each day that one clerk continues to issue same-sex marriage licenses — and publicly declare those licenses' validity, despite the state marriage laws and the attorney general's statements to the contrary — greater social and legal chaos ensues because the public is left confused and uncertain about the legal validity of such marriages and the role of clerks versus the role of the courts or other government officials in determining whether to enforce state law."
Hall has stated that she will continue to issue licenses due to a Boulder County-specific exception has allowed her office to do so despite the state's Supreme Court orders for the Denver County clerk to desist. Hall has yet to provide a comment on Suthers's latest attempt to stand in the way of marriage equality.
Watch the Clerk's Office's official video announcing their support for same sex marriage AFTER THE JUMP…