The Civil Rights division of the U.S. Department of Justice is strongly urging legislators across the country to strike down laws that currently criminalize HIV-positive people who, often unknowingly, "certain behaviors before disclosing known HIV-positive status."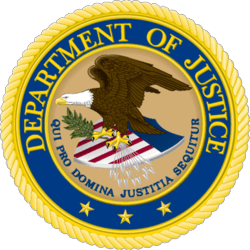 HIV criminalization laws sprang up across the country in the early days of the AIDS epidemic when diagnoses and death were swift and sometimes unexpected. In a time when the exact means of transmission were misunderstood and means of treating those infected were scant, the laws were a desperate attempt to curtail the spread of the virus. More robust public health funding  was provided to the states in 1990 provided that the states criminalized HIV transmission.
Unfortunately, most of the laws regarding HIV positive individuals and their conduct haven't managed to keep pace with the development of treatments. Put simply, the laws just don't work. Last year the United Nations HIV/AIDS prevention task force found that in criminalizing HIV transmission these laws discouraged people from finding out their HIV statuses.
"Generally the best practice would be for states to reform these laws to eliminate HIV-specific criminal penalties except in two distinct circumstances."
The DoJ's guide reads:
First, states may wish to retain criminal liability when a person who knows he/she is HIV positive commits a (non-HIV specific) sex crime where there is a risk of transmission (e.g., rape or other sexual assault). The second circumstance is where the individual knows he/she is HIV positive and the evidence clearly demonstrates the individual's intent was to transmit the virus and that the behavior engaged in had a significant risk of transmission, whether or not transmission actually occurred.
Read the Department of Justice's Best Practices Guide to Reform HIV-Specific Criminal Laws to Align with Scientifically-Supported Factors AFTER THE JUMP…
Department of Justice's Best Practices Guide to Reform HIV-Specific Criminal Laws to Align with Scientifica…