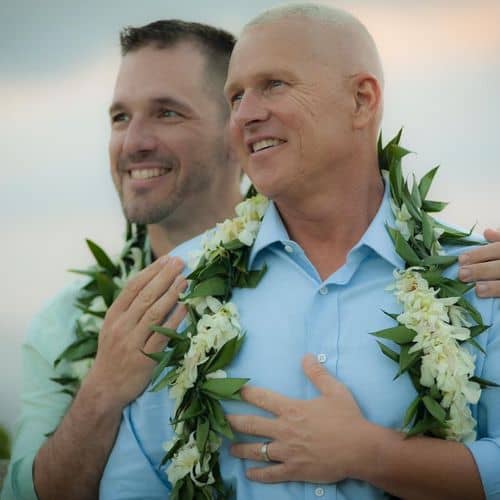 Los Angeles City Councilman Mike Bonin married his partner Sean Arian in San Pedro, California on Saturday, Bonin's website 11th District reports:
The festive nuptials, held in the neighborhood where Arian was raised, featured works of art and music from several bands from the Venice area, which Bonin represents. The couple insisted on a sustainable and tech savvy event, using a wedding app instead of paper invites, and solar power to fuel the sound system. The reception took on a carnival feel, with a giant Jenja set, interactive art, and bouncy houses for both children and adults.
Bonin and Arian met at City Hall in 2009, when Arian was Director of Economic Development for Mayor Antonio Villaraigosa. At the time, Bonin was chief of staff to Councilmember Bill Rosendahl and a same sex marriage activist with the Courage Campaign.
The wedding was officiated by Mayor Eric Garcetti.
(image facebook)