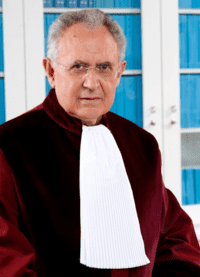 France is reconsidering its lifetime ban on gay men donating blood following a legal assertion that the policy amounted to widespread discrimination. The current law states that "persons whose sexual behaviour puts them at high risk of acquiring severe infectious diseases that can be transmitted by blood."
Paolo Mengozzi, Advocate General of the European Court of Justice, made his case beginning with the fact that the current law does not clearly define "sexual behaviour." In barring men who have or have had sex with men from participating in blood drives, Mengozzi went on to argue, the practice fostered discrimination based on sexuality and gender.
While Mengozzi expressed that he felt as if the EU's prohibition was, in fact, meant to protect the public, its stipulations are currently too broadly defined.
The disproportionate focus on the sexual histories of gay men, he said, came at the cost of taking the time to screen populations whose behaviors, sexual and otherwise, posed more significant risks. Mengozzi's views are in no way a binding decision for the court as a whole, but it's common for the opinions of advocate generals to reflect a general shifting in consensus.