This is what the victims of MH17 did for AIDS research.

The mountain of evidence linking Russia to the downed Malaysian airliner.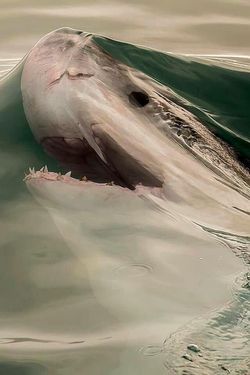 Great White tourism bringing vacationers to Cape Cod.

Fifty Shades of Beyoncé.

Neil Patrick Harris may join American Horror Story: Freakshow.

Children taking center stage in national gay marriage cases: "Lawyers are recruiting same-sex couples who have children, putting interviews with kids as young as seven in court filings, and organizing media events featuring teenagers. In May, for example, after a Virginia federal appeals court hearing, 16-year-old Emily Schall-Townley told a televised news conference: 'These are my two moms. And this is my family.'"

Wall Street Journal's Facebook page hacked with fake Air Force One disaster news.

Technology's rainbow connection: "If it weren't for the one naked guy, the furries with their articulated ears and the small gaggle of leather-clad members of the Society of Janus, this city's 44th annual Pride parade in June could have been easily be mistaken for a technology conference."

Leonardo DiCaprio hits the beach in Miami.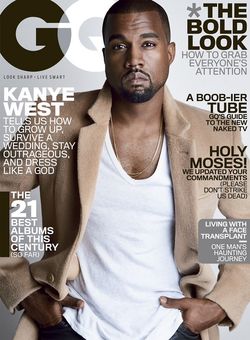 Yeezus does GQ: "I got the answers. I understand culture. I am the nucleus."

Wentworth Miller cast as Captain Cold in CW's The Flash: "The freeze-gun-touting villain is one of Barry Allen/The Flash's biggest adversaries in the DC Comics, and is the leader of the Rogues—a group of his enemies. Miller will guest star as the character in the fourth episode of the show's debut season this fall."

Warner Bros. acquires rights to classic video game Space invaders.

Colorado Springs LGBT Pride festival is largest in state's history: "More than 50,000 people came to America the Beautiful Park for cosPRIDE-FEST 24, Colorado Springs' annual gay pride festival, Saturday and Sunday according to police tally. Last year, 35,000 people attended."

Two gay men in Guyana stabbed to death by spurned lover.

Male model fix: Monty Hopper.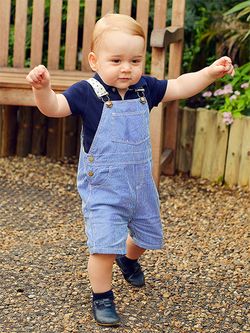 Britain's Prince George gets a new official portrait.

Elton John is not retiring from music: "The 67-year-old legendary musician, who did some shopping around town that afternoon after grabbing lunch, reportedly took the stage in France recently and told fans he was going to retire! However, Elton's rep quickly shot down the rumors."

Straight business students are crashing gay job fairs.

Video: rescued Boston terrier cuddles human for first time.

Wisconsin police chief registered political foe with gay dating websites as act of revenge: "Town of Campbell Police Chief Tim Kelemen was charged with one count of unlawful use of a computerized communication system, which carries a maximum penalty of $1,000 in fines and 90 days in jail. Kelemen would still be able to stay on as police chief if convicted, since only those with felonies or misdemeanor convictions related to domestic violence are barred from being police officers, according to the state Department of Justice."