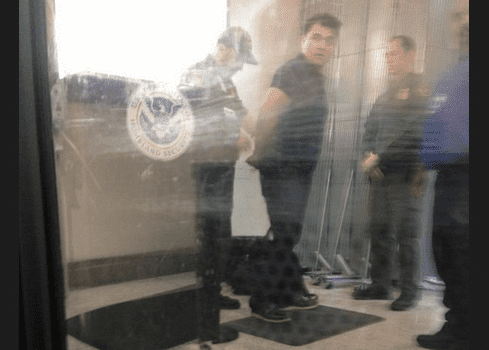 Jose Antonio Vargas, the openly gay Pulitzer Prize-winning journalist who came out as an "undocumented immigrant" in a high-profile piece in the New York Times back in June 2011, was detained earlier this morning by U.S. Boarder Patrol agents in McAllen, Texas.
The Washington Post reports: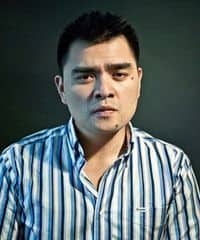 Define American, the nonprofit U.S. immigration-reform campaign founded by Vargas, announced the detainment. In a statement Tuesday, Define American campaign director Ryan Eller said: "This morning, Mr. Vargas attempted to board a plane to Los Angeles, where we are scheduled to screen our film 'Documented.' Mr. Vargas did not make it through security at the airport. Our understanding is that he is currently being questioned by border patrol. The community leaders standing with me work with constituents and live this reality each and every day."
Eller called on President Obama and Homeland Security Secretary Jeh Johnson "to exercise prosecutorial discretion and immediately release Jose Antonio Vargas from Customs and Border Protection custody."
White House and U.S. Customs and Border Protection spokesmen declined to discuss the detention further however. 
The Post adds:
Last week, shortly after his film, "Documented," aired for the first time on CNN, Vargas wrote in a Politico magazine piece that he'd gone to the U.S.-Mexico border "to visit a shelter for unaccompanied Central American refugees and participate in a vigil in their honor." He wrote: "I realize that, for an undocumented immigrant like me, getting out of a border town in Texas — by plane or by land — won't be easy. It might, in fact, be impossible."
Vargas was held for 8 hours, according to the Washington Post. He was ordered to appear before an immigration judge.
[photo via Twitter]
The only IDs I have for security: Philippine passport and my pocketbook US Constitution @DefineAmerican & @MAC_UTPA pic.twitter.com/IFH0Vb4oX7

— Jose Antonio Vargas (@joseiswriting) July 15, 2014