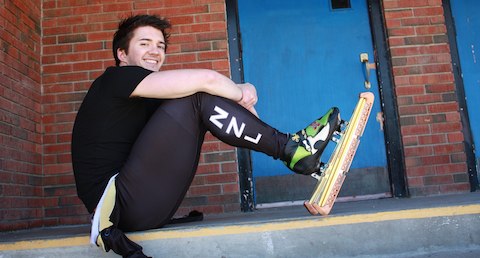 The presence of gays and gay athletes in Sochi, Russia during the Winter Olympics was a source of a never-ending stream of news stories, both the tragic and the triumphant. During all of this, director Noam Gonick collected secret footage for To Russia With Love, a documentary about gay athletes and those in Sochi in particular.
The filming had to be done in secret in order to protect the gay athletes who participated from retribution at the hands of the Russian government.
The documentary will air on October 22nd on the pay-cable channel EPIX, will include interviews from athletes such as Billie Jean King, Blake Skjellerup, and Greg Louganis; is produced by Robert Redford and Laura Michalchyshyn's Sundance Productions; and will be hosted by former ice skater Johnny Weir.