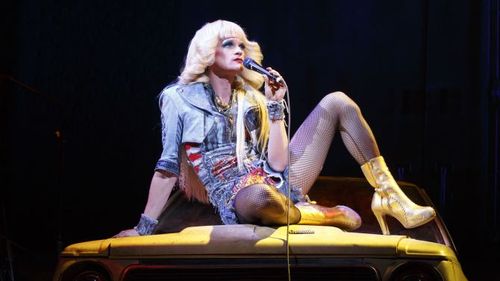 Smash hit Tony winner Hedwig and the Angry Inch has turned a profit, the NYT reports:
The producers announced on Tuesday that "Hedwig," a concertlike show about a transgender rock musician from East Berlin, had recouped its capitalization, which was about $5 million, according to investment papers. The show has elevated Mr. Harris (best known from CBS's "How I Met Your Mother") into Broadway's newest box office star: The average paid admission to "Hedwig" last week was $148.66, the fourth-highest on Broadway, and the show managed to recoup swiftly even though it's only holding seven performances a week, instead of the usual eight, because of the score's demands on Mr. Harris.
Book of Mormon and Girls actor Andrew Rannells is set to take over as Hedwig after Harris ends his run on August 17.