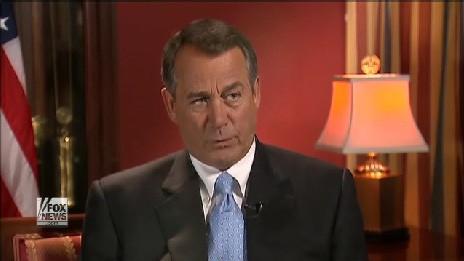 Earlier today, the House of Representatives voted to authorize Speaker John Boehner to move ahead with his asinine attempt to sue the President on the grounds that Obama overstepped his legal authority on the Affordable Care Act.
The vote was 225-201 with five Republicans joining all Democrats in voting no.
The Wall Street Journal reports:
Mr. Boehner, speaking just before the vote, said Congress needed to assert its authority under the Constitution to combat executive overreach. "This isn't about Republicans and Democrats. It's about defending the Constitution we swore an oath to uphold," he said.
Mr. Obama, speaking to a friendly crowd in Kansas City ahead of the vote, said that suing him wasn't a productive thing to do.
"Everybody recognizes this is a political stunt," he said of the lawsuit. "But it's worse than that, because every vote they're taking like that means a vote they're not taking to actually help you."