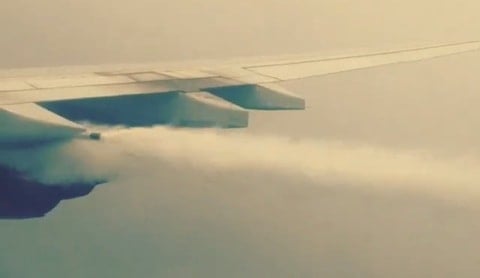 A Virgin Atlantic airliner carrying British diver Tom Daley and his boyfriend, screenwriter Dustin Lance Black made an emergency landing in Russia earlier today, according to posts on social media made by the couple.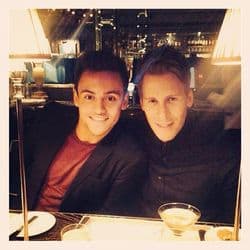 Daley tweeted: "Scary to emergency land in RUS after recent events, yet no word on what problem is after hour surrounded by fire engines #VirginAtlantic"
Black posted video on Facebook of the plane dumping fuel, writing: "EMERGENCY LANDING into a Russian town. This was our view over Mongolia. #VirginAtlantic #ScaryAsHell"
Watch Black's video, AFTER THE JUMP…
Virgin Atlantic press office released a statement:
"Virgin Atlantic can confirm that the VS251 travelling from Shanghai to London Heathrow has diverted to Irkutsk Airport, Russia, as a precautionary measure due to a technical issue detected inflight. As standard procedure the aircraft disposed of excess fuel ahead of landing and the flight was met at the airport by the local emergency services.
The aircraft is currently on the ground and our customers are being looked after by our cabin crew. Our priority now is to ensure our customers resume their journey as soon as possible. Safety and security is always our top priority and we would like to thank passengers for their patience and apologise for any inconvenience caused.
The Airbus A340-600 aircraft is carrying 286 passengers and 15 crew. It departed Shanghai at 12:18 local time and was due to arrive at London Heathrow at 17:14 local time."