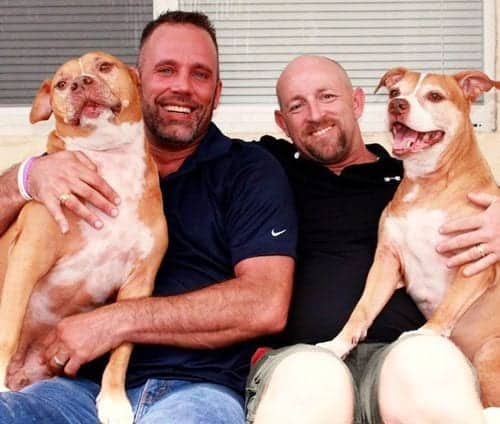 Aaron Huntsman and Lee Jones, a Key West couple of 11 years, went before a judge in Monroe County, Florida together in a case filed in April challenging the state's ban on gay marriage.
Freedom to Marry profiles the couples:
"We're just like every other couple," Aaron explained to Freedom to Marry. "We share the same banking account, we share the same values, the same bills, the same insurance. We want to have a home, have children, and build a family together. But laws in Florida tell us that we are not the same. And that's hurtful."
Beyond that, Aaron and Lee explained more about the real harms of denying the freedom to marry to same-sex couples.
"We don't have the right to make medical decisions for each other," Lee said. "If something were to happen, we wouldn't be protected. What would happen to our home? How would we be impacted by Social Security? We just want to be seen as the same as any other committed couple."
Lee and Aaron met just over 11 years ago at Pride Weekend in Key West. Aaron was the reigning Mr. Pride in Key West, and they were introduced to each other by their co-worker, Donny Burgdorfer.
Equality Florida was at the hearing and reports that there will be no immediate ruling today. Huntsman and Jones were prepared to marry instantly if the judge had ruled from the bench.
The Key West hearing is still going. The Judge has only said he will not rule from the bench today – decision could take days/weeks.

— Equality Florida (@equalityfl) July 7, 2014
Aaron and Lee have arrived at the courthouse this morning! RT to show your support! #LGBTSouth #eqfl pic.twitter.com/ZDUxAHJAd3

— Equality Florida (@equalityfl) July 7, 2014