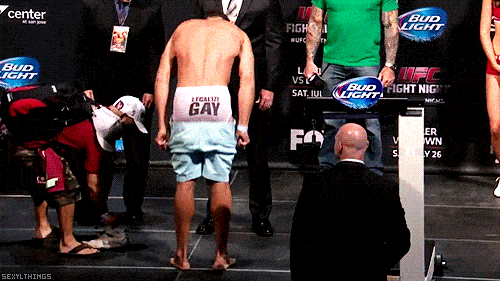 Yesterday we posted a set of GIFs of UFC fighter Kyle Kingsbury at a weigh-in over the weekend where he revealed a pair of pink "Legalize Gay" underwear in an amazing show of support for the LGBT community.
Now we have the full video.
FYI, Kingsbury unfortunately lost his fight, which was also his last. He retired immediately afterward.
Watch, AFTER THE JUMP…