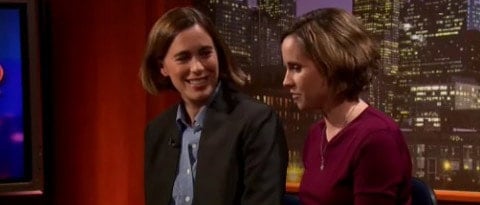 Though same-sex marriage just became legal in Illinois, one prominent same-sex couple in the Land of Lincoln is calling it quits. Deborah Mell, the first openly lesbian member of Chicago's City Council, announced on Twitter last week that she and wife Christin Baker will be parting ways. The Chicago Sun-Times reports:
"Dear Friends, It is with great sadness I tell you my marriage with Christin has ended. As you know divorce is painful, therefore we ask for privacy as we go through this process. Thank you for your continued support and understanding," Mell wrote on Twitter.  She could not be reached for comment, but the Chicago Sun-Times independently confirmed the news that the couple that had so publicly celebrated their love, were now splitting. […]
Mell married Baker, a onetime national director for the YMCA, in a ceremony in Iowa in 2011. Mell became the first high-profile elected official in Illinois to publicly enter into a same-sex marriage. In June, Baker took a position with Daxko Consulting, which is based in Birmingham, Alabama.
Mell was outspoken in Illinois' fight for marriage equality and memorably announced her engagement to Baker on the Illinois House floor back in 2010.