As the 2014 mid-term elections approach (ahead of the almighty 2016 presidential elections), more and more stories have emerged about Republican attempts to change their party's stance against gay marriage.
The most recent one from The Hill notes that despite the national platform's support of "'traditional marriage' between a man and a woman" and the "majority of Republicans in Congress [who] remain opposed to same-sex marriage," there are "now eight Republicans in Congress who support same-sex marriage, split evenly between the House and Senate."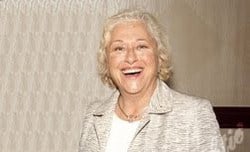 The article also mentions Kathryn Lehman (pictured), "a top GOP lobbyist and partner at Holland & Knight" who helped draft the so-called "Defense of Marriage Act" that once served as a major impediment to nationwide marriage equality. Now working with the group Freedom to Marry, she regularly visits the offices of 40 to 50 congressional Republicans in an attempt to change their views on marriage equality.
Carl Thorsen — another GOP strategist working the Human Rights Campaign (pictured below) — encourages Republicans who might want to publicly announce their support for marriage equality by offering advice on how others have done it.
"These are human beings who view these issues on a deeply personal level," Thorsen told The Hill, "but at the same time, they're elected officials, and articulating those views may be — understandably — complicated by their political situation."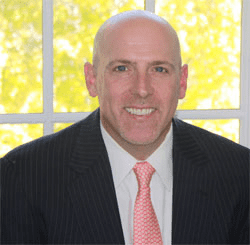 The political situation includes the fact that most of  Republican party state platforms still oppose same-sex marriage and only 30 percent of Republican voters support same-sex marriage.
The article continues:
Organizations like Log Cabin Republicans and Project Right Side are also pushing Republicans by providing data about changes in public opinion and, like lobbyists, offering lawmakers and their offices a "safe space" to talk about the challenges facing LGBT individuals.
With an increasing number of national polls and court victories in favor of marriage equality, even Gregory Angelo — the executive director of the Log Cabin Republicans — has said that many of "the most rock-ribbed social conservatives in Washington… see the writing on the wall, they see the direction the country is headed," and the political peril that will accompany an entrenched opposition to marriage rights.
Ken Mehlman — the infamous Republican National Committee chairperson turned pro-marriage supporter who orchestrated George W. Bush's intensely homophobic 2004 re-election campaign — said, "As conservatives, we don't have to ignore… a strong conservative argument for safe schools, for civil marriage, merit-based decisions at work."
Nevertheless, a majority of Republicans continue to oppose employment non-discrimination legislations unless they allow religious exemptions allowing Christianist companies to continue firing LGBT people.