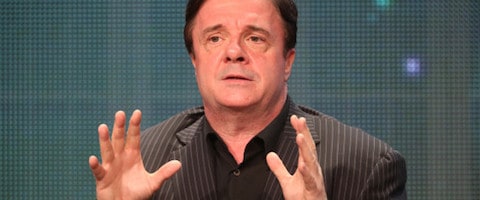 As gay actors and actresses, as well as gay roles, are becoming more prominent some productions are coming under fire for casting straight men and women to play gay. Will & Grace was once the target of such ire for casting straight actor Eric McCormick as the titular gay man, and The Normal Heart caught some flak for straight actor Mark Ruffalo playing a gay role. Award-winning actor Nathan Lane disagrees with such rigid ruling. Speaking at Live from the Lincoln Center panel on Tuesday, he said:

That way only madness lies[…]I think who's right for the part and most talented [should be hired].
There is wisdom to that. Should actors only stick with roles that align with their orientation we never would have had the wonder that is Eric Stonestreet as Cam Tucker.