Nelsan Ellis, known for playing True Blood's Lafayette, has come forward with a few choice words for former co-star Luke Grimes.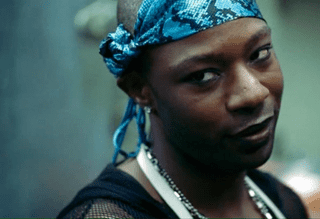 Grimes abruptly departed the popular show last winter after learning that his character James would become romantically involved with Ellis's in the upcoming season. True Blood, a cult gay hit, has been known to throw its characters, both male and female, into homoerotic situations at a moment's notice, even if only for a few scenes. Ellis felt as if Grimes should have been aware of the show's reputation, and was sending a clear message in leaving the show.
"If you have a child, if you have a son, and he comes out as gay, what are you going to do?" He asked the Huffington Post.  "You just made a statement, and it has ripple effects. I didn't like what he did because he made a statement, and sometimes you have to take responsibility."
Nathan Parsons, who replaced Grimes, opened up to the Hollywood Reporter to talk about the importance of delving into the narratives of characters still questioning their sexualities.
[T]his story is important and should be told and needs to be shared. It's a story that's being told all over the place, and TV doesn't pay enough attention to it. The "Do I love this guy or love this girl?" and "Is this right or is this wrong?" becomes more important than the act itself.
Check out a video of Nathan Parsons describing his new take on James AFTER THE JUMP…