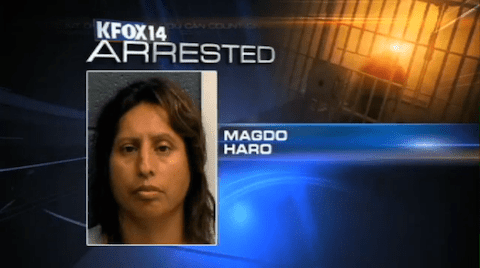 A 40-year-old Las Cruces, NM mother Magdo Haro was taken into custody on Tuesday for physically and sexually abusing her 17-year-old daughter in response to her daughter being a lesbian.
The daughter's name has been kept secret to protect her. She alleges that her mother refused to let her wear "boy" clothes, forced her to undress in front of her, and then perform sex acts on herself to show "she was a woman, and not a man." The daughter complied out of fear that her mother would sexually assault her, as her mother allegedly said that she would use a plunger to make her feel what it's like to have sex. Her brother allegedly overheard the exchange and saw Haro undress her daughter.
Haro was arrested late Tuesday afternoon on charges of criminal sexual penetration and child abuse. She was transported to the Doña Ana County Detention Center where she was released three hours later on a $25,000 secured bond.
You can watch KFOX14's report AFTER THE JUMP…