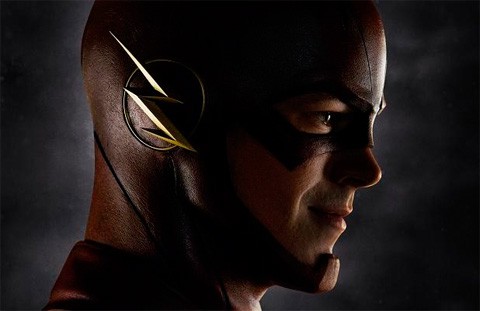 The CW's new Arrow spin-off The Flash, starring former Gleek Grant Gustin as the eponymous superhero, will feature at least two gay characters in its first season. Out gay writer/producer Greg Berlanti (no stranger to LGBT friendly content, and current beau of America's first openly gay MLS player, Robbie Rogers) along with fellow Flash executive producer Andrew Kreisberg spilled the beans to The Huffington Post:
Berlanti noted that David Singh, a gay DC Comics character, will be part of the "Flash" TV universe: He will recur on the show and will be played by Patrick Sabongui. The producers said that in the episodes sketched out so far, "we haven't dealt with that" aspect of the character, who, in the Arrow comics, is Barry Allen's supervisor in the Central City crime lab.
But Berlanti and Kreisberg added that, in addition to Singh, another gay character will be introduced in the first half of Season 1 of "The Flash" — a man who already exists in the DC universe (I tried to get them to name the character, but they didn't take the bait). Of course, fans of "Arrow" know that show already has a LGBTQ character in Nyssa Al Ghul (Katrina Law), who was introduced as a former lover of Sara Lance (Caity Lotz). 
As reported yesterday, The Flash will also feature openly gay actor and writer Wentworth Miller as bad guy Captain Cold.