The New York Times has published an insightful, data-driven rundown clarifying the sometimes conflicting information concerning Truvada that's in circulation.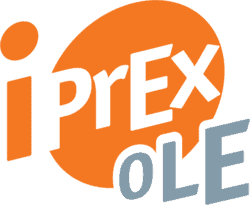 The primary point of contention, writes Josh Barro, is linked to Truvada users actually taking the drug consistently, the way it's prescribed. iPrEx, the first large scale, randomized PrEP trial using human subjects, found that Truvada users were 44% less likely to test HIV positive at the end of the trial compared to participants given a placebo. Participants who didn't consistently take the drug, however, did not display the same immunity:
Of 48 iPrEx subjects who were assigned to take Truvada and contracted H.I.V. anyway, just four had any detectable level of the drug in their system when they were diagnosed, indicating a 92 percent reduction in risk for people who were actually taking the medicine.

But wait, there's more: Those four subjects who took Truvada and became infected had its active ingredients in their blood only at levels consistent with taking the drug twice a week. That is, in the study, there were zeroapparent cases of subjects taking their pills daily and contracting H.I.V.
iPrEx's sample size was relatively small sample size of 2,500 people and the fact that only 18% of participants were shown to have taken the drug daily made it difficult for researchers to claim 100% efficacy.
But by looking at the handful of infections among people taking their pills less than daily, the iPrEx researchers were able to build a statistical model of how the risk of infection declines as the number of pills taken weekly rises. In 2012, they estimated that actually taking Truvada every day produces a 99 percent reduction in the risk of H.I.V. infection, despite not directly observing any such infections.
The general consensus within the HIV/AIDS research community is that Truvada is, in fact, helpful in the prevention of contracting the, but doctors remain wary of putting a precise percentage on current studies.
Read through a an in-depth iPrEx fact sheet AFTER THE JUMP…
iPrEx Fact Sheet: About the iPrEx Study