Judge refuses to halt Boulder, Colorado gay marriages.

Botched Arizona execution lasts two hours, leaves prisoner gasping.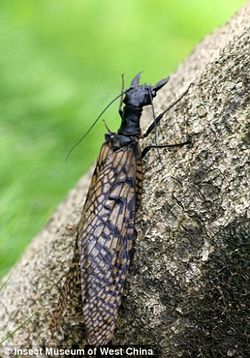 Largest aquatic insect in the world discovered in China.
J

ustin Bieber the new Marky Mark?

The National Lesbian & Gay Journalists Association names three to Hall of Fame: "Tracy Baim, Windy City Media publisher, editor, author, historian and filmmaker; Lisa Keen, often considered the dean of America's gay political reporting; and Donna Cartwright, veteran copy editor at The New York Times and longtime transgender, LGBT and labor activist." And names Buzzfeed's Chris Geidner its Journalist of the Year. Full list of honors.

Student expelled from Southwest Christian University in Oklahoma after she married another woman enrolls at new university.

Stephen Colbert's Late Show to remain in New York. "CBS's chief executive, Leslie Moonves, and Gov. Andrew Cuomo jointly announced the decision. They also said the show would stay in its landmark Broadway home, the Ed Sullivan Theater, guaranteeing the continuation of about 200 jobs related to the show."

Portia de Rossi lands role on Scandal.

Robert Pattinson and Zac Efron went bro-wling.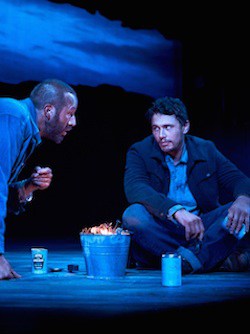 National Theatre Live to broadcast Of Mice and Men: "Of Mice and Men—which also stars Gossip Girl alum Leighton Meester, True Blood alum Jim Parrack, and stage veteran Jim Norton—will be the first Broadway show filmed by the company. Screening dates will be announced later this year.

Not surprisingly, St. Petersburg, Russia has denied a request for an LGBT rally.

Baton Rouge Metro Council defers voting on 'fairness ordinance'.
E

llen DeGeneres reportedly gave up drinking: "The chat show host has decided to ditch the booze in a bid to help her wife Portia de Rossi stay sober following her alleged stint in rehab in May for substance abuse."

New York Jet Eric Decker is strutting his beefcake for Buffalo.

Nick Lachey shirtless on his roof.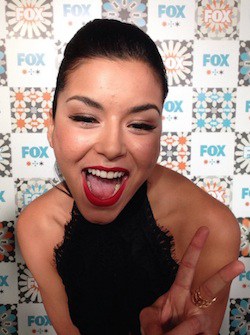 Breaking Bad actress Emily Rios comes out as a lesbian.

Million Dollar Decorators designer Martyn Lawrence Bullard sued by Jimmy Choo founder: "Tamara Mellon's designer lawsuit against Martyn Lawrence Bullard — who appeared on Bravo's "Million Dollar Decorators" — will NOT be dismissed … so ruled an L.A. judge on Wednesday. Mellon claims Bullard is a media whore who flaunts his A-list clientele — including Christina Aguilera, Cher, Aaron Sorkin and Eva Mendes — and then grossly overcharges and delivers a shoddy product."

Wacko conspiracy theory that MH370 and MH19 were the same plane. "Then it was taken to Holland. On the necessary day and hour, it flew out, bound for Malaysia, but inside were not live people, but corpses. The plane was flown not by real pilots; it was on autopilot. Or take-off (a complicated procedure) was executed by live pilots, who then ejected on parachutes. Then the plane flew automatically. In the necessary spot, it was blown up, without even using a surface-to-air missile. Instead the plane was packed with a bomb, just like the CIA did on 9/11."