Orlando Bloom takes a swing at Justin Bieber, misses. The Biebs gets payback by posting photo of Bloom's ex Miranda Kerr, who may or may not be sleeping with the pop star. 

 Unknown to members of *NSYNC, the band will be releasing a two disc compilation album this week.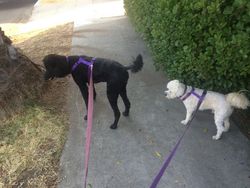 Toni Atkins' first responsibility today as California's first openly gay governor? Walking her dogs. 

 EDM producer Diplo does a Reddit AMA (Ask Me Anything), says he's "a lil gay" just like everyone else. 

 Actress Blake Lively is jumping into the Martha Stewart-esque lifestyle brand with her new website Preserve, which Ms. Stewart thinks is a "stupid" idea. 

 Apparently Russia is still furious that bearded drag queen Conchita Wurst won Eurovision earlier this year because a Soviet alternative competition is in the works. LGBTQ need not apply. 

 A Wyoming judge has declined to suspend a lawsuit challenging the state's gay marriage ban.

 The Washington Blade looks at whether a comprehensive LGBT non-discrimination bill could be in the works for Congress to take up.   

 "Pills cost pennies; greed costs lives!" – demonstrators at this year's 20th International AIDS Conference protesting Big Pharma's control of HIV and hepatitis C medication.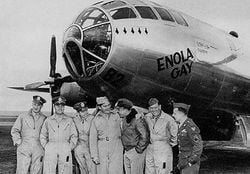 The last surviving member of the Enola Gay crew that dropped an atomic bomb on Hiroshima in 1945 has died at the age of 93. 

 Poll shows opposition to gay marriage is eroding in Kentucky. "50 percent of registered voters in Kentucky oppose same-sex marriage, while 37 percent favor it and 12 percent remain unsure. That's a drop from the 55 percent who said they opposed gay marriage in February and a sharp decline from the 72 percent that voted in favor of a ban in 2004"

 Madonna teases collaboration with Miley Cyrus. 

 Girls' star Allison Williams has landed the role of Peter Pan in NBC's upcoming version of 'Peter Pan Live'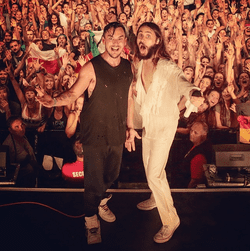 Jared Leto and his brother are really enjoying their European vacation. And we can all enjoy it too, especially with Jared Leto going shirtless.

 White House petition calls on Health and Human Services and FDA to end ban on blood donations from gay and bisexual men. 

 Slate's June Thomas asks: Do we still need gay resorts like Provincetown and Fire Island in an era of marriage equality and assimilation?

 National Labor Relations Board rules that McDonald's could be held liable for its longstanding, egregious labor and wage violations – possibly opening the door to nationwide unionization of fast food industry. 

 HRC Alabama releases results from their largest state survey ever with 45% of LGBT respondents saying they are "people of faith"

 Skater Tony Hawk sounds off on marriage equality in new HRC video. 

 Ricky Martin offers some tips on how to be a better parent. "As parents we sometimes think teaching our children is all about making rules and setting limits. In reality, kids can be OUR greatest teachers. They are ever present, and we forget that sometimes."